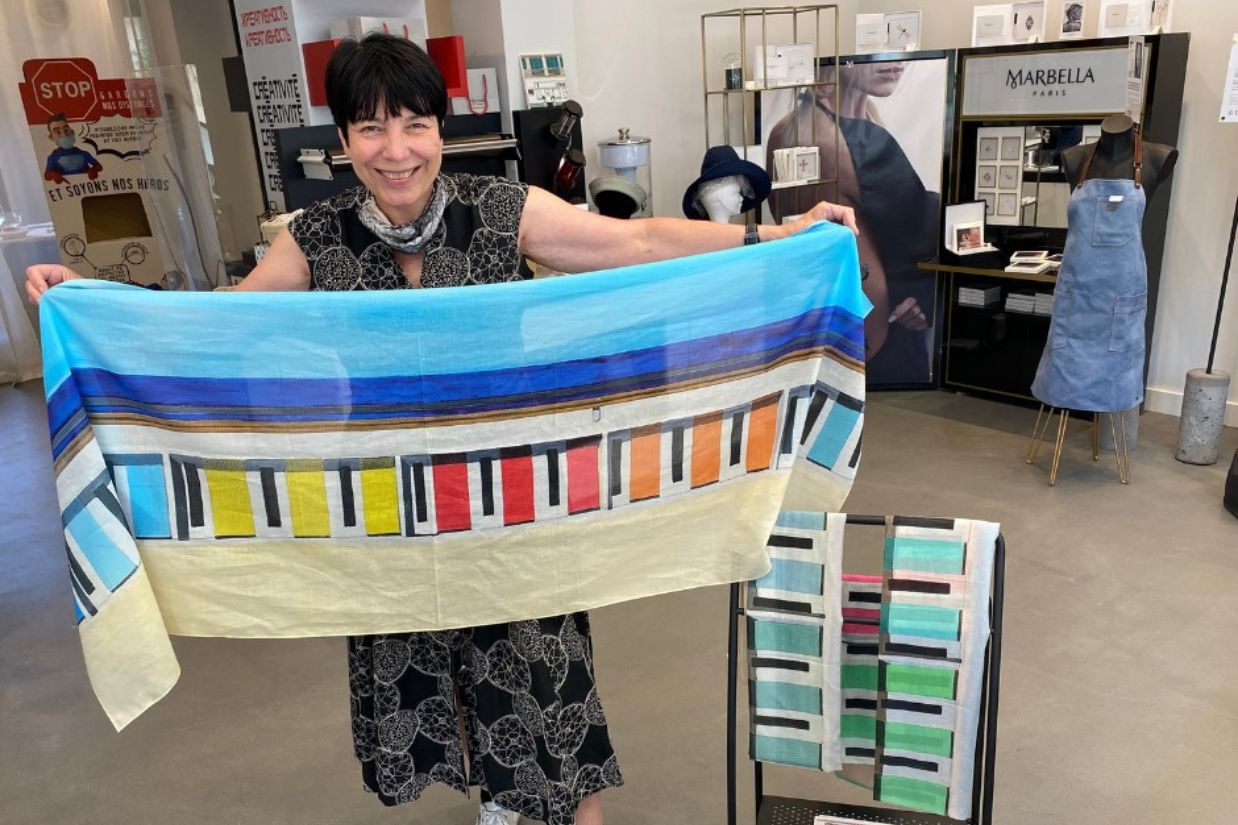 03/07/2023 by Corinne Jacques 0 Comments
Meeting with Anne du Planty
On 6 July, Corinne invites you to discover the work of Anne du Planty, at the rue Saint-Louis shop in Le Touquet from 6.30pm.
The Magasin Créateur Club in Le Touquet is delighted to announce an exceptional meeting with the artist Anne du Planty. This event is an opportunity to admire up close and discover the exquisite works of this talented artist.
Anne du Planty is a contemporary artist whose work evokes emotion, beauty and depth of artistic expression. Her captivating paintings are imbued with an enchanting atmosphere, where vivid colours and abstract forms blend harmoniously to create unique compositions.
Meeting Anne du Planty will be a great opportunity for art lovers to chat directly with the artist and learn more about her artistic vision, techniques and inspirations. You will also be able to obtain detailed information about each work on display, offering valuable insight into the history and significance of each creation.
The Magasin Créateur Club is renowned for its support of local and international artists. By hosting this exhibition by Anne du Planty, it is committed to promoting contemporary art and offering visitors a unique artistic experience.
We therefore invite you to join this unforgettable artistic encounter with Anne du Planty at the Magasin Créateur Club in Le Touquet. Immerse yourself in the creative world of this talented artist and be inspired by the power of visual art.
Join us for a memorable end to a day dedicated to art and creativity at the Magasin Créateur Club in Le Touquet.
Feed